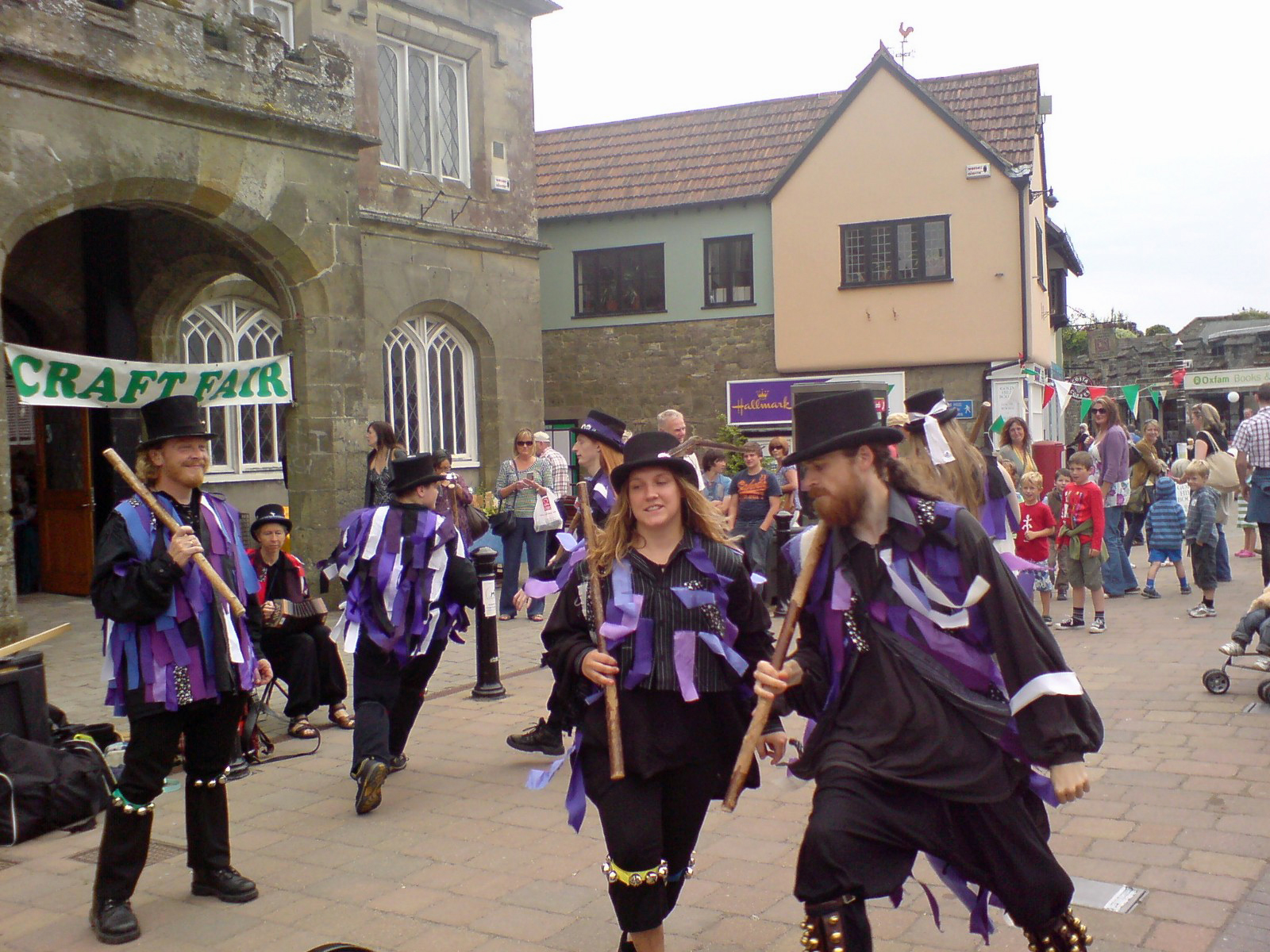 Anonymous Morris dance
at Gold Hill Fair, Shaftesbury
Anonymous Morris
have been dancing all over Dorset this year, at folk festivals in Wimborne, Purbeck, Weymouth, etc. and in their home town of Poole both on the quay and at the popular Summer Breeze events on the beach.
Their dances are derived from the Border morris tradition which originally came from the Welsh Border counties. It's a free-flowing, energetic dance style, and Anonymous use it to exploit every inch of available space. When Christmas comes around, Anonymous Morris doubleup as Poole Mummers and take the traditional mumming play around local pubs to raise money for charity.
As the year comes to autumn, Anonymous start their practice season. Squire Henry Proctor (age 25) issues an open invitation to anyone who would like to try morris dancing:
"We welcome all-comers, especiallythose who have never done morris before. We meet on Thursday September 13th and every Thursday after that, at Old Town First School in Poole from 7:30pm to 9:30pm. Most of our dancers are under 30, so we particular like to gain dancers in this age group, but we'll give a warm welcome to keen dancers of any age."
Judith, their band leader, adds that musicians are also welcome to join the group.
For enquires email: bagman@anonymousmorris.co.uk
or alternatively visit their website at
www.anonymousmorris.co.uk
for more information about the group and upcoming events.